LOVELY, IMPRESSIVE, MODEST, DIGNIFIED WIDE-SET-EYED-PROFESSOR WITTY NOW LOOKS LIKE HE HAS BEEN HIT BY THE THUNDERBOLT OF PUBLIC TRUTH. Or 'a truth'.
I said I was a Magpie and everything and more that I was told yesterday morning by someone associated with the Oxford researchers became public with the 10PM News last night. The truth, or a truth, is that currently our quickest hope of getting above COVID19 will be a medical treatment breakthrough. COVID shares characteristics with 'flu but is more closely related to the common cold which has, hitherto outwitted science.
Last night Bell's ninth tooth fell out while she was eating supper with us downstairs. Not a coin to be found for those fairies. Visible money has disappeared. Much against my will Bell persuaded us to watch the Depp version of Charlie and the Chocolate Factory. I hated every moment of it, and it went on and on. Eventually I escaped onto the floor into a yoga crouch which is good for IBS. However, beneath its seductive phantasmagoria it is as dark a parable as any I have read. When time permits later today I shall spew out my thoughts which I would not want to share with Bell or the tooth fairies. Childhood only comes once and it is better to believe in fairies than trolls.
It has turned into a long day so I shall limit my observations post 'Charlie' to notes.
Bell requested, or insisted that while we were watching the film I did not consult either my iPhone or my laptop. I complied. Afterwards, I realised that this was the only time since COVID, sleep excepted, that I had managed to go 2.5 hours without checking my phone.
Like all adults who watch 'Charlie' I cannot be alone in identifying Depp's Charlie with Michael Jackson. And Wonderland. Many critics have remarked on the intentional physical likeness but I found myself going deeper, and darker. I checked out Martin Bashir's documentary, Living with Michael Jackson which was made in 2003. The feature film was released in 2005. Dahl's work is always dark, cruel and astonishing too, but the physical likeness of Depp to Jackson and the sense of the factory as Wonderland, its perversions and child abuse, while passing Bell by, who found it all great chocolate brown/ lavatorial fun, felt undisguised beneath the spectacular special effects. For children it was another crazed journey with superhero, villain and a sentimental ending, which was only achieved by substituting broken attachments and phenomenal physical abuse of Charlie by Dr. Wonka with a chocolate-box sentimental family.
Charlie's 'father' Wonka turns out to be a sadistic dentist who, in order to deprive his son of any sweets, or love, has locked his mouth and face into a primitive mouth brace attached to his head. The brace reminded me of the terrible machines that were constructed to stop children masturbating in the nineteenth and early twentieth century. (cf the infamous psychiatric case of Daniel Schreber 1842 – 1911 and Soul Murder. ) Terrible devices to lock up the genitals were invented which carry an uncanny resemblance to the terrifying dental contraption to prevent Charlie from eating chocolates and sweets devised by Willy Wonka.
RD Laing, the sixties guru and iconic psychiatrist who had a phobia about dentists and teeth never exhausted the story about his mother and his teeth, I think he also quotes it in Anthony Clare's In the Psychiatrist's Chair series.
Laing claimed that his mother, who was obsessionally controlling of his body, his childhood, had refused to allow him to have any access to sweets, or other children as a child and subsequently his later 'addiction' to sweets amongst other things had ruined his teeth.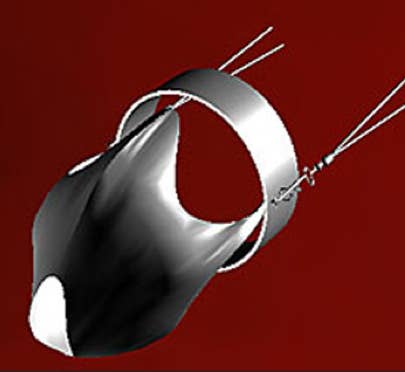 Last week I wrote about Hanna Geller's online baking event. I hear it was a great success with people Zooming in to bake from across continents. She is following it up this week:
Let's bake together again….
Following our fun filled Lemon Cake baking adventure on Monday evening, I would love to continue our kitchen escapades together and make them a regular event.
So, for our next Bake & Donate date, let's make TAHINI BLONDIES!
Please virtually join me in the kitchen on Monday 27th April, at the slightly later time of 8pm GMT (6am SYD, 12 noon LA, 3pm NYC, 10pm TLV) where I will share more baking and cooking tips while making Tahini Blondies with a chocolate twist.
I will demonstrate the recipe via zoom. Please log in via the link below. https://us02web.zoom.us/j/5499157217?pwd=dERIZ3hyS2pITUhkTk9ETmJSM3FGdz09
Meeting ID: 549 915 7217 Password: 1234