I started Skyping at 8AM. My 'poet' friend has delivered another evocative dawn offering. It's teasingly simple but his rhythms work and he rhymes what I don't want to hear but am thinking: Chest tight, cough cough/Have I got it? No-one knows/No tests around/Waiting.
So many people are ill with respiratory infections and nobody knows the cause unless they are admitted to hospital. My WhattsAP is also besieged with international indignation today from consultant paediatricians that the Government yesterday denied the inflammatory link to COVID which the French minister say is clinically likely to be true. I appeal to our Doctor's Group Ap 'Fake or true?' By 9AM there is consensus that it correct and a ferocious in-house debate has broken out about the impact of some blood pressure medications on the beast with the Lancet and the British Cardiovascular Society holding contrary opinions about whether or not ACE/ARB inhibitors are now putting their users as more risk if they become infected with the 'beast'.
Not easy knowing one is going to be scrutinised for fifty minutes at a throw on Zoom, with no distractions or windows to gaze out of, but all day I have been amazed and humbled by the kindness and affection on the faces of my patients. If anything it now feels more important to make an effort in the morning, to think about what one is going to wear, yes, an acceleration of effort to maintain a sense of personal care and style while living in 'isolation'.
If the origin of the word 'patient' was linked in Greek to the word, suffering we are all patients now regardless of whether or not we have the virus. Inevitably, there have been some people I have spoken to who have shared things with me that they would not have wanted to speak about elsewhere but most people seemed most of all to want the sense of being engaged and distracted from what we all cannot now deny is the greatest peril to have reigned upon post-modern mankind. I fear with globalisation the pandemic is liable to make the Spanish Flu look insignificant… I hope not.
Strangely, one of the difficulties is finding time. Time to take care of one's appearance, time to meditate before day breaks, time to manage 5 clinical Skypes. Nobody I talk to is worrying about security and anyhow it seems that the latest version of Skype is as securely encrypted as any other platform but there are now lists of platforms to choose from; each one being branded better than another which could take a day to research and another to become proficient in. No time at all for that.
Finally, the middle class privileged reality of realising that it takes time to make one's bed and even more time to change, wash and iron the linen means it is almost a Zen discipline to think that diary keeping is a 'worthy' I hate the word, pastime. I am not much use in the kitchen where John spends his spare time kneading our sour dough daily bread. Our father who art in heaven. Hmmm. There is a pun there. For sure 'our father' can spin a few dark arts and poisoned arrows. The most painful thing to think, almost is that we foolish mortals have inflicted this chaos upon ourselves with our insatiable greed. Now I've coughed up two of the deadly sins: greed and yesterday's vanity or pride. How the Pantheon must be laughing.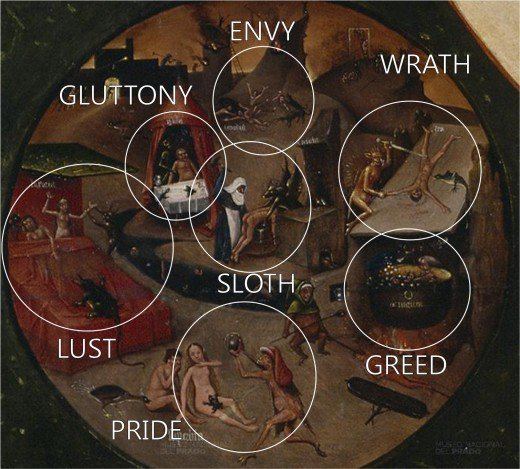 Tomorrow is my little Grandson Zac's – who lives in the maisonette upstairs and whom I haven't been able to hug for a week – first birthday and we are having a Zoom party. How sad is that. Even sadder is the demonstration of his attachment anxiety, Despite his uninterrupted experience of love from his parents and sister the divine Bell. Zac is used to coming downstairs and finding either myself or his grandfather open armed with love and enthusiasm and whenever given the opportunity whisking him off for some play time or window watching. It has taken him ten days to revert from holding his arms out with the beseeching expression of 'Please pick me up', when we pass masked in the front hall to confusion and disappointment. His habit now is to turn his head away from our smiles and to avoid what he must experience as a profound rejection which cannot be consoled by logic and words.
My 'poet' friend rings to say that it is no longer a matter of poetry, he has a high fever and rasping cough. His doctor is worried. Seriously worried.
OMG! This just flew into my In Tray how sad is that and for people who don't know Jeremy and Chris are the directors of the Wolseley chain of restaurants and the popular Zedel's in Piccadilly.
–

Announcement from Corbin & King
We regret to inform you that in the light of the Government's edict that: "People should avoid Bars, Theatres, Clubs (and by implication Restaurants)" – we have been put in an invidious situation that we feel leaves us with no option but to close all our London restaurants this afternoon. We will continue to pay staff for the foreseeable future and are working closely with our Landlords and other stakeholders to protect both the staff and the Company.We thank you for all your support and look forward to welcoming you again as soon as possible.

With best wishes,
Chris Corbin & Jeremy King

I have heard the same thing from other responsible CEO's today. How the Government is giving out these scary edicts and at the same time delaying in taking the responsible position of officially closing down public spaces and large offices. It is also rumoured that the stock markets or whatever markets there are, are about to be frozen. I still don't – despite having it explained too many times – understand what a hedge fund is and neither do I understand what it is rumoured in Goldman Sachs is likely to happen here other than it happened it China.
My WhattsAp is going off at an alarming rate so I am going to pause while I metabolise more – both true and fake – information. We have moved into a situation where it is not longer plausible for even the scientists to talk about Knowing. Everyone is waking up, every day into a new landscape which is shrouded in terror and the ancient cloud of unknowing.